Naya Pakistan: Imran Khan Unveils 'biggest, Boldest' Plan
Naya Pakistan: Imran Khan Unveils 'biggest, Boldest' Plan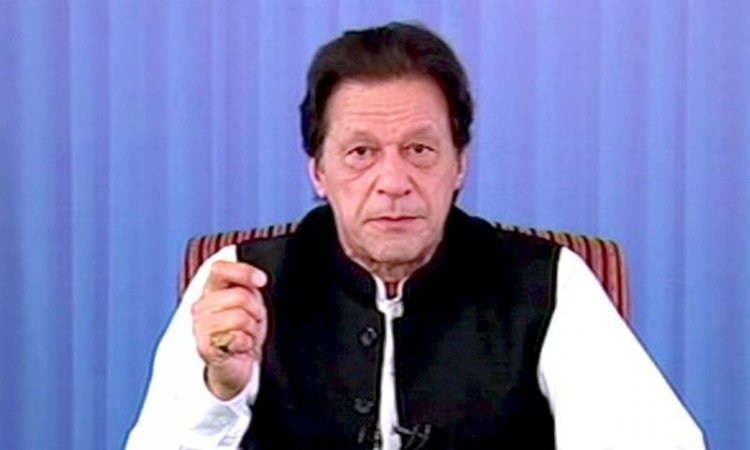 A step towards a welfare state: Prime Minister.
Pakistan Prime Minister Imran Khan on Monday unveiled his government?s ambitious plan to alleviate poverty in the country.
The Pakistan Tehreek-e-Insaf?s (PTI) ?Ehsaas? (empathy) programme is a step towards creation of a welfare state, aimed at reducing inequality, alleviating poverty, investment in people and uplift of districts lagging behind in development.
Also read: Imran Khan hopeful of huge oil, gas reserve in Pakistan waters
In a 15-page policy statement released by the PM Office, he said Ehsaas launched on March 27, would use data and technology to create precision safety nets, promote financial inclusion and access to digital services, and support economic empowerment of women.
He said the programme would focus on four areas through 115 policy actions. It relied on addressing the chronic issue of elite capture ? a form of corruption whereby public resources were biased for the benefit of a few individuals of superior social status.
The other three priority areas, he said, aimed at making the government system create equality, safety nets for disadvantaged segments of the population, jobs and livelihoods, and human capital development.
?Ehsaas is the biggest and the boldest programme for the poor, ever launched in Pakistan,? the prime minister said in his statement.
?The government looks forward to working with all stakeholders-public, private, civil society, philanthropists, and expatriate Pakistanis-to ensure that we deliver on our promise of lifting millions of people out of poverty and build a strong foundation together for a stronger, safer, and successful Pakistan.?
The programme developed by the Poverty Alleviation Coordination Council after extensive consultations would also focus on central role of human capital formation for poverty eradication, economic growth and sustainable development, besides overcoming financial barriers to accessing health and post-secondary education.
The prime minister, in a tweet, said he was pleased to release his policy statement on Ehsaas ? ?my priority poverty reduction programme with its 4 focus areas and 115 policy actions to reduce inequality, invest in people, and uplift lagging districts.?
He said the programme?s premise was grounded in the importance of strengthening institutions, transparency and good governance. It was designed for the extreme poor, orphans, widows, homeless, disabled and those, who risked medical impoverishment.
Khan said it would also cater to the jobless, poor farmers, labourers, the sick and undernourished, students from low-income backgrounds, poor women and elderly citizens.
He pointed out that it would center on tapping whole-of-government multi-sectoral collaboration for solution, ensuring joint federal-provincial leadership, and mainstreaming the role of private sector.
The programme would also create jobs and promote means for livelihood, he added.
What's Your Reaction?