INDIAN BRIDE WEARS JEWELLERY MADE WITH PANI-PURIS AT WEDDING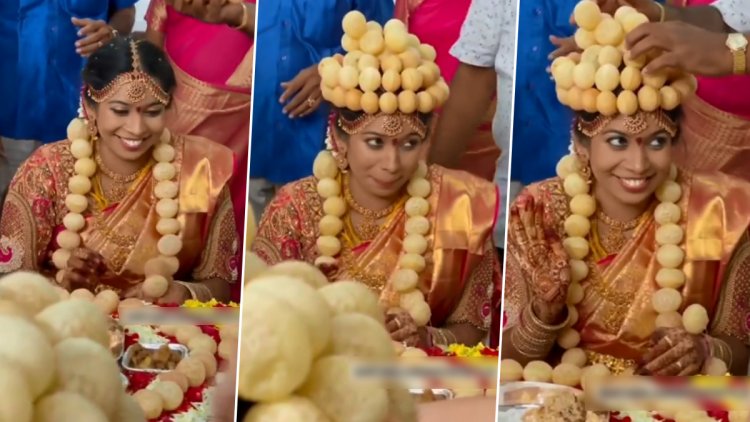 A video of an Indian bride has gone viral showing her wearing a crown made with pani-puris to express her undying love for the dish.
In the Instagram clip, the family members of the bride named Akshaya who is getting married to a man named Abhishek, can be seen putting the crown made of pani-puris on her head.
The pani-puri is not the only accessory that was showcased here. She even put a pile of papad on her head as well. After some seconds, they are all broken on the top of her head.
For obvious reasons, the videos went viral on the internet. Not just on Instagram, they were shared far and wide on other social media platforms as well.
Netizens were quite curious about it. They wanted to know if this was an actual ritual. "1st time ritual dekh rahi hoon," one user said. They wanted to know if this was real and the history behind it.
What's Your Reaction?