UAE Resident Co-discovers Billion-year-old Planets
UAE Resident Co-discovers Billion-year-old Planets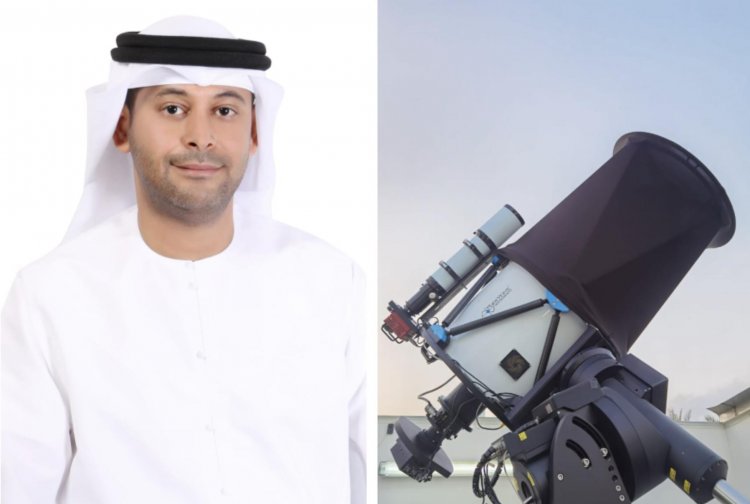 A self-made astronomer Nezar has spent around Dh2m on his passion of buying telescopes and building observatories.
What started as a fascination with moon, stars, planets and space soon became a passion for Abu Dhabi resident and amateur astronomer Nezar Hezam Sallam, who along with his team, has co-discovered two planets that formed about a billion years ago outside the solar system, orbiting around a single star.
This is the first such discovery by a UAE resident that has at once placed the emirate of Abu Dhabi in the scientific astronomical journal of the American Astronomical Society (Astronomical Journal), which has international accreditation for astronomical discoveries and research in the world and is recognised by the American Space Agency, Nasa.
A self-made astronomer Nezar has spent around two million dirhams on his passion of buying telescopes and building observatories since 1998 when he first set up his mobile observatory. Currently, he owns the biggest astronomical observatory in the Middle East called the Emirates Astronomical Observatory and also has around three mobile observatories that are all fixed with hi-tech telescopes, cameras, latest software and other related gadgets. Although a computer engineer by profession who works with the Abu Dhabi Police, Nezar said he fell in love with the celestial world when he was seven years old.
?Since I couldn?t become an astronaut, I thought why not become an astronomer, for which I did a number of courses to get a better understanding of telescopes, space and the universe. Astronomy is my life and I have more than 100 telescopes placed in my different observatories, including the best one in the UAE.?
After completing his 7 hour work shift, Nezar ensures he invests around five hours every day in his observatories and also does a number of projects with the Emirates Space Agency and Mohammed Bin Rashid Space Centre. The passion of Nezar for astronomy can be gauged by the fact that he named his first daughter Sama, which in Arabic means sky.
Speaking about the discovery, Nezar told Khaleej Times: ?I along with my team of around 20 astronomers (our group is called worldwide valuable star hunters group) all based outside the UAE except me, made the discovery of the two planets ? HD 63433 c and HD 63433 b ? through his observatory in Al Rahba area with the help of data provided by the The Transiting Exoplanet Survey Satellite (TESS), a kind of satellite that observes stars in the sky for 27 days.
Talking about how the new discovery will help in further research, he said: ?The two planets are the size of planet Neptune and are losing their atmosphere because they are very close to their star HD 63433 and are orbiting very quickly. While most of the planets that researchers discover are old and are huge in size like that of Saturn Jupiter size planets, we managed to co-discover young planets which will help us get a lot of knowledge about how small planets develop, mature and the changes that occur in their atmosphere and orbits around the star; All this will help improve our understanding of the evolution of the planetary system in the first billion years after formation.?
He added that through these qualitative discoveries, astronomers will be able to conduct studies on the evolution of planetary systems through statistical comparison between the small and old planetary systems, which in turn give information about how the exoplanets (planets not in our solar system) evolved.
The Emirates Astronomical Observatory and the scientific team headed by Nezar Salam became the first ground facilities to monitor, follow up and confirm planetary transit, and then provided data over 25 astronomical authorities such as NASA from the US, and others from the UK, Italy, Spain, Switzerland and Denmark, who confirmed this important discovery of two small gas giants in one planetary system.
Original Source: https://www.khaleejtimes.com/news/20201225/uae-resident-co-discovers-billion-year-old-planets
What's Your Reaction?