How The World Is Preparing To Spend Christmas This Year
How The World Is Preparing To Spend Christmas This Year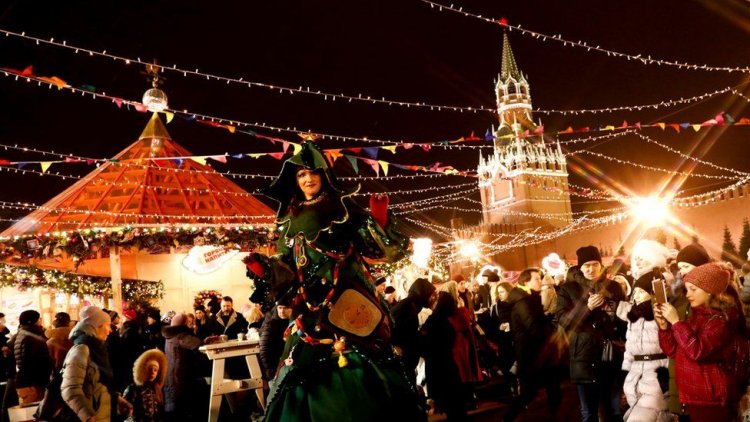 Coronavirus misery hung over Christmas preparations worldwide on Thursday, with millions of people forced to cancel plans or limit festivities under fresh virus lockdowns. Here?s a look at what countries around the world are doing on Xmas day:
Vatican
Pope Francis plans to bring the Vatican?s Christmas midnight mass forward by two hours to meet Italy?s curfew rules.
Bethlehem
Christmas mass will be held without worshippers and broadcast online in the birth place of Jesus Christ. The joyfulness of the season had been replaced by ?depression?, said Nicolas al-Zoghbi, a resident.
United Kingdom
Britons were cut off from swathes of the world on their Sceptred Isle, due to the emergence of a new Covid-19 strain.Some UK border restrictions have been temporarily relaxed for the holidays, but thousands from other European countries are still stranded in England.
United States
More than one million people have now been vaccinated, but the country?s coronavirus response remained chaotic as Donald Trump helicoptered off the White House lawn for one of the last times in his presidency. The president and his wife Melania were bound for a vacation at his glitzy Mar-a-Lago resort in Florida.
Australia
Often a rare bright spot in keeping the virus in check, a growing cluster of cases in northern Sydney has confined residents to seaside suburbs and prompted a ban on all but the smallest Christmas family gatherings. Sydney still plans to ring in 2021 with its famous Harbour Bridge fireworks display.
Germany
The country has been forced to cancel its famous Christmas markets. The Xmas festivities in Germany have been traditionally celebrated over two days starting December 25. New rules limit a household to meet with up to four family members from outside their home over the Christmas period. Children below the age of 14 are not included in the limitation.
Belgium
According to new rules in the country, residents are largely limited to welcoming only a single visitor.
Philippines
Residents are choosing to spend the holidays alone because of the risk of catching the virus on public transport, as well as quarantine rules making travelling time-consuming and expensive.
Original Source: https://www.khaleejtimes.com/photos/how-the-world-is-preparing-to-spend-christmas-this-year#slide3
What's Your Reaction?