Former Pak Pm Sharif?s Passport Will Be Cancelled
Former Pak Pm Sharif?s Passport Will Be Cancelled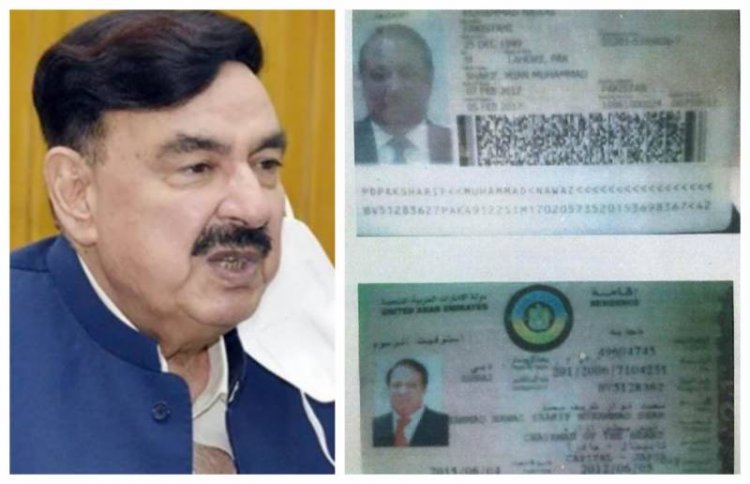 Interior Minister Sheikh Rashid says formal process for cancellation of Nawaz Sharif?s passport will be initiated on February 16
Pakistan?s Interior Minister Sheikh Rashid Ahmed on Wednesday said that a formal process for cancellation of former prime minister Nawaz Sharif?s passport will be initiated on February 16.
Talking to media, he said a due process would be launched to cancel the passport of the former prime minister who was currently staying abroad.
Talking about opposition?s threat to resign en masse from assemblies, Rashid said that he had already indicated that the Pakistan People?s Party (PPP) would contest Senate elections, adding that recent statements from PPP leaders indicated that the party would also participate in by-elections.
Referring to the arrest of opposition leader Khawaja Asif, the minister said that those who chose to acquire iqama (residence permit) of foreign countries apparently had no regard for their motherland.
Lashing out at the opposition, the minister said that opposition leaders had joined hands to save their ill-gotten money stashed abroad.
The opposition had been exposed as money launderers and people who obtained iqamas because they were not honest with the country, he added.
?Why did all these people use to take iqamas? If I as the interior minister obtain an iqama, it means there is something fishy and I don?t have faith in my land,? he said.
The minister said all ?thieves? got united and claimed that they were being victimised.
Responsing to a question, Rashid said that from January 1 online visas would be issued for all countries including Afghanistan and China.
He said except for three all other police check-posts in the federal capital had been removed.
Original Source: https://www.khaleejtimes.com/world/rest-of-asia/former-pak-pm-sharifs-passport-will-be-cancelled
What's Your Reaction?