Dubai YouTuber is the only passenger in Emirates flight first class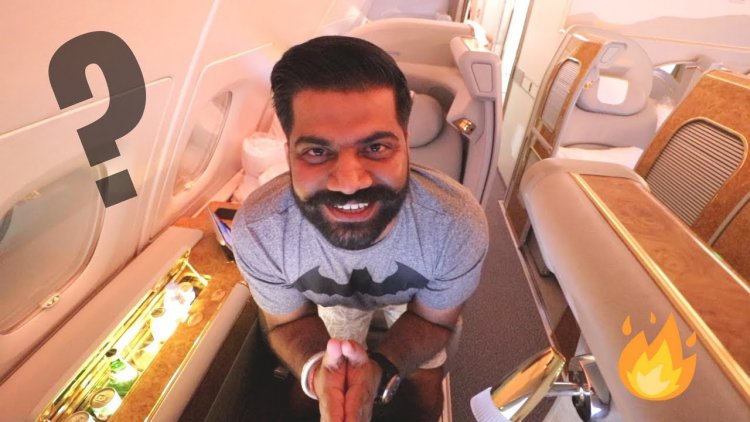 It was like flying in a private jet, says Indian YouTuber
Have you ever imagined flying alone in the first class with Emirates airline?
Gaurav Chaudhry, an Indian YouTuber based in Dubai, just enjoyed this experience as he flew from New Delhi to Dubai.
"I am alone in this first class… I have placed my order for breakfast and now I am trying lemon with honey in boiled water to cleanse my throat," says Chaudhry in his latest video.
"I am going to experience the entire first class, explore everything onboard. Did you ever experience this? I am alone in this entire section," says Chaudhry, who has 4.79 million followers on YouTube, while showing the state-of-the-art technology of the Emirates airline's first class.

He completes immigration procedures in under 10 minutes.
"After collecting my luggage, I will be heading to my home," says the Dubai-based YouTuber in his 12-minute video.
What's Your Reaction?