Covid-19 Vaccine: Dubai Has World's Largest Airside Storage, Distribution Hub
Covid-19 Vaccine: Dubai Has World's Largest Airside Storage, Distribution Hub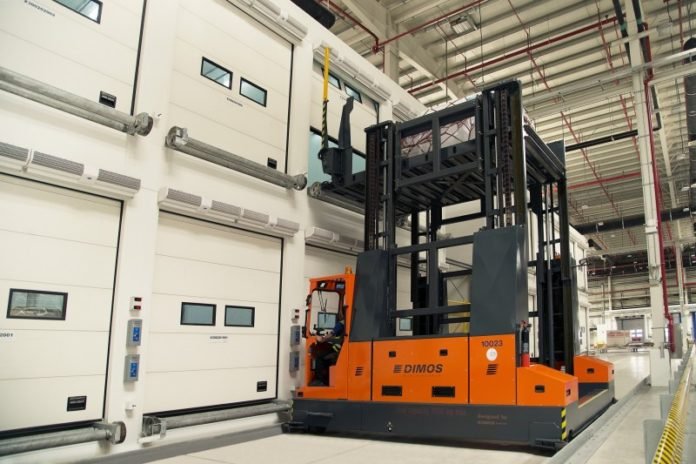 Emirates SkyCargo has set up the world?s largest dedicated airside storage and distribution hub for Covid-19 vaccines in Dubai South.
The facility has the capacity to store up to an estimated 10 million doses of vaccine at the 2-8?C temperature range at any one point of time. The Dubai hub will allow the air cargo carrier to fly in vaccines from manufacturing sites globally, store and prepare shipments for regional and global distribution.
?With its advanced infrastructure, extensive network and modern all wide-body aircraft fleet, Emirates SkyCargo can transport Covid-19 vaccines rapidly and securely from manufacturing locations to destinations across six continents. Emirates SkyCargo has already commenced distribution of Covid-19 vaccines from a range of manufacturers and geographies,? the carrier said.
Emirates SkyCentral Dubai World Central has over 4,000 square metres of temperature controlled GDP certified dedicated pharma storage area allowing for large scale storage and distribution of the Covid-19 vaccines.
In addition to cold storage, Emirates SkyCargo will also offer dedicated zones for value-added services such as re-icing and repackaging of vaccines for global distribution for its customers.
The freight division of Emirates has also set up a dedicated rapid response team to coordinate requests from the various partners involved in the international vaccine distribution ecosystem and to streamline the carrier?s response to vaccine transportation requests.
On Wednesday, Emirates SkyCargo flew in Covid-19 vaccines manufactured by Pfizer-BioNTech to the UAE for the first time for the Dubai Health Authority (DHA). The vaccines were transported from Brussels on Emirates flight EK 182 on December 22, 2020, arriving at Dubai International Airport (DXB) at 22.15 local time.
On arrival at DXB, the containers with the vaccines were unloaded on priority from the aircraft and then taken to Emirates SkyCargo?s dedicated pharma facility Emirates SkyPharma to await clearance for delivery.
Emirates SkyCargo is no stranger to transporting vaccines and other temperature-sensitive pharmaceutical cargo.
Original Source: https://www.khaleejtimes.com/news/covid-19-vaccine-dubai-has-worlds-largest-airside-storage-distribution-hub
What's Your Reaction?