Hunting Leather Products In Pakistan
Hunting Leather Products In Pakistan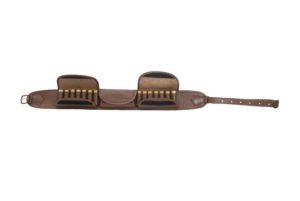 7 Bullets and 14 Fire shells Waste belts.
These leather waste belts are available in black color and brown color, , and also available in two types of leather.
1 Cow leather
2 buffalo Leather
Cow leather is expensive then Buffalo Leather .
Cow Leather is generally more expensive as they are considered to be better quality. Moreover, cow hides are usually larger and more useful when it comes to upholstery of furniture.
Most of the characteristics of buffalo hide are same as cow hide. The main difference between these two is that buffalo hide has more visible grains then cow hide.
What's Your Reaction?