DSF2020: Drones Light Up Dubai Night Sky Twice Every Day
Dsf 2020: Drones Light Up Dubai Night Sky Twice Every Day, Dazzling and delighting every night, the show starts at 7pm and 9.30pm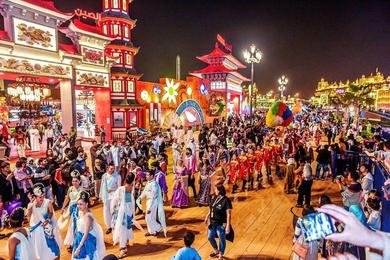 Dazzling and delighting every night, the show starts at 7pm and 9.30pm
The Dubai Shopping Festival (DSF) is on, and so are some unique shows.
Did you know that an incredible show put up by drones happens daily in Dubai? Well, drones take flight and light up the night sky with stories twice a day. What?s more, it?s free!
According to Visit Dubai, Bluewaters Island and The Beach opposite JBR host the Dubai Shopping Festival Drone Light Show.
?Enjoy 45 days of a high-tech production celebrating the Dubai Shopping Festival, with two themed shows a day,? Visit Dubai said. ?Dazzling and delighting every night, the Dubai Shopping Festival Drone Light Show starts at 7pm and 9.30pm.?
Two shows
In a show called ?Dubai, A City of Adventure?, Modesh and Dana (Dubai mascots) explore the city.
?From the Past to the Present? show celebrates the transformation of Dubai.
Original Source: https://www.khaleejtimes.com/news/dsf-2020-drones-light-up-dubai-night-sky-twice-every-day
What's Your Reaction?