UAE WhatsApp users look for other messaging platforms over new terms
UAE WhatsApp users look for other messaging platforms over new terms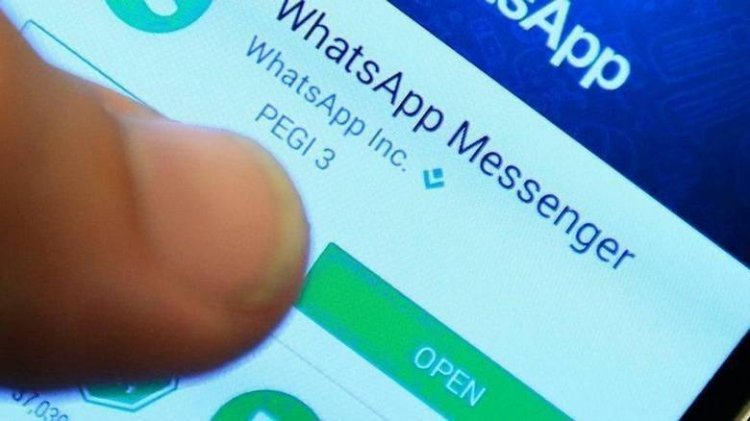 Users could lose WhatsApp account if they don't accept new changes by Februar
WhatsApp's impending policy update is raising serious concerns among its base, as the changes include, among others, widespread sharing of user information on a wider scale on Facebook's ecosystem.
And users have no choice: Either accept it when it comes into force on February 8 or you won't be able to continue using the wildly-popular messaging app.
The situation has raised red flags for obvious reasons. WhatsApp owner Facebook, along with other Big Tech titans, have been endlessly under fire for their alleged practices when it comes to user privacy and policies governing the use of their services.
ALSO READ: UAE issues WhatsApp alert for users
While the companies have denied any wrongdoing, their CEOs, who have appeared before US oversight committees in recent months, have promised to amend their ways to appease lawmakers, users and even their competitors.
Unfavourable reactions were swift, even from atop the corporate ladder: Tesla CEO Elon Musk, for example, has tweeted suggesting to use Signal instead, which, incidentally, counts WhatsApp co-founder Brian Acton as among its founders.
Others have floated Telegram, another popular alternative. Twitter users, meanwhile, have described WhatApp's move in less-than-flattering words, such as 'creepy'.
Facebook's UAE offices are closed on Saturdays and could not be reached for comment.
Long-time WhatsApp users aren't optimistic about the forthcoming changes.
"If they [WhatsApp and Facebook] come to a point that they'd share even your phone number, then that's a different story," Leancy Mae Prieto, a Dubai resident, told Khaleej Times.
"They should clarify when and where they'd implement parts of the new rules they are rolling out, not just some general statement."
Though WhatsApp did its best to make things clear on its website, it still leaves a bad taste in the mouth, especially for those who distrust such sharing practices.
Mark Ulysses Bayot, who works in the IT industry, says he is considering using a different messaging app.
"It raises questions, and you may not stop thinking if you're being followed or how much you're being followed," he added.
Author's take
This is like being held at gunpoint. And it seems Facebook is ruining the image of WhatsApp, which started out as an ad-free, easy-to-use and privacy-respecting platform, qualities that has indeed endeared it to the Web masses.
On the flip side, this is also an opportunity for other messaging platforms, particularly less-heralded ones, to step up and try to prove that they're what WhatsApp isn't in that manner. The drawback here is that these other apps haven't been proven on a scale such as WhatsApp's.
Giving users time to review policy changes is standard practice in the industry, but given all the concerns regarding user privacy — and Facebook, being hit from all sides on the issue, being involved — this is a big deal. And this is also a lesson for all of us: Though they may be very lengthy, reading terms and conditions is not a bad idea at all.
Will Facebook and WhatsApp retract this? Hopefully, until they come up with something more acceptable. But it's not surprising if they don't budge for, again, obvious reasons.
Original Source: https://www.khaleejtimes.com/technology/uae-whatsapp-users-look-for-other-messaging-platforms-over-new-terms
What's Your Reaction?