Residents Mourn 100-year-old Emirati Who Treated Patients For Free
Residents Mourn 100-year-old Emirati Who Treated Patients For Free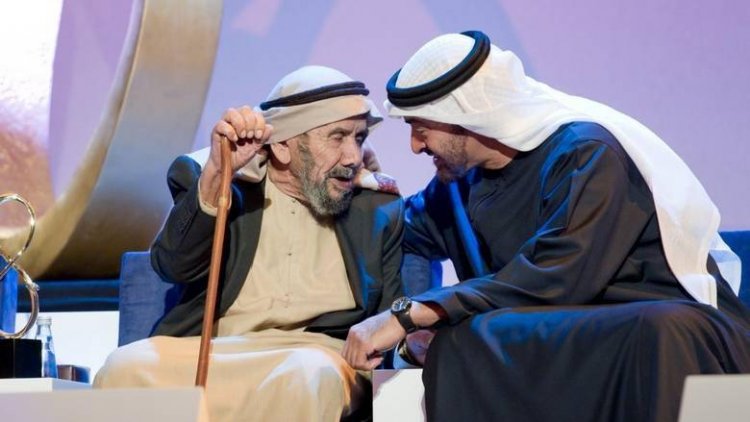 Aqeeda Ali Al Muhairi dedicated his life to serving patients with his expertise in traditional medicine.
UAE residents have paid rich tributes to Aqeeda Ali Al Muhairi, who passed away recently aged 100. The veteran Emirati had dedicated his life to serving patients with his expertise in traditional medicine.
His Highness Sheikh Mohamed bin Zayed Al Nahyan, Crown Prince of Abu Dhabi and Deputy Supreme Commander of the UAE Armed Forces, had mourned his death, calling Al Muhairi ?a loyal and honourable son of the UAE, who served his country with distinction for decades?.
Al Muhairi had served his community for over 80 years, offering his services for free. He only accepted donations from those who could afford to do so.
Hassan Mohammed, 65, an Al Ain resident, said Al Muhairi was a great man who had dedicated his life to helping people. ?He always treated patients without charging them anything. His expertise will be missed.
?Al Muhairi believed in sharing knowledge. He provided information related to traditional medicines and treatment to researchers, students and scholars from a modern scientific perspective. Many people in the country and abroad have benefited from his experience.?
Another resident, Khalid Hamed, said the Emirati will always be remembered for his diligence in treating people and providing knowledge. ?He taught everyone who went to him asking for knowledge about traditional medicines. His expertise didn?t stop with him, but he transferred the knowledge and experience to his grandson Essa,? said Hamed.
Recalling Al Muhairi and his role as a healer, Osama Al Amiri, an Emirati journalist, said on Twitter: ?The elderly man had a good reputation in providing medicines and treating people. He had an extraordinary character.?
Another journalist, Amer Abdullah Al Marri, tweeted: ?May God have mercy on Al Muhairi?s soul for his good conduct and work that benefited people for many years. His home had turned into a clinic, and his work was rooted in the history of Al Ain and the Emirates.?
Ali Saeed Al Kaabi mourned his death, tweeting: ?One of the faithful sons of this country has left our world after a life full of good deeds.?
Born in Al Ain in 1920, Al Muhairi was the recipient of an Abu Dhabi Award in 2011 in honour of his many years of dedication to helping people.
He continued treating his patients well into his 90s, sharing his experience with researchers and doctors of mainstream modern medicine.
According to the award?s website, Al Muhairi learnt traditional medicine from his grandmother at the age of 20.
Original Source: https://www.khaleejtimes.com/news/residents-mourn-100-year-old-emirati-who-treated-patients-for-free
What's Your Reaction?