Why Is Social Media Services Important For Business?
Why Is Social Media Services Important For Business?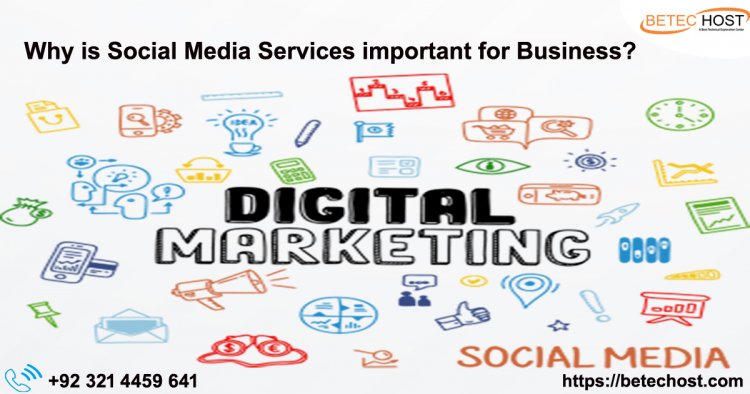 Looking for reliable social media services!
There are many reputed web hosting companies that also offer these services to their clients along with SEO services.
Social Media Services
Social media has changed the way people communicate and share information. Over the last decade, social media platforms have helped businesses establish connection with existing customers. Sites like Facebook and Twitter have also helped in introducing customers to new products and services.
Purpose of social media goes beyond the sharing of business-related content with thousands of followers at once. It can greatly contribute to the growth and success of a business, offline or online. If you are a business owner, planning to explore social media marketing for business growth, here are few benefits of social media Services?that you can reap:
It is one of the easiest ways to learn more about your target customers. The key to success lies in knowing your audiences and this becomes possible through social media platforms. For instance, there are Facebook tools with the help of which you can learn the most common language spoken among your target customers, their gender and the age group they belong to. These details will help you in creating marketing campaigns and products according to the likes of your customer or audiences, providing a better return on investment.
With the help of social media, geo-targeting becomes easy. Through geo-targeting, you can send your message to a specific group of audiences. There are tools on Facebook and Twitter that allow businesses or individuals to communicate the right type of content with their target audiences. For instance, if you are running a photography business, you can easily target audiences by age, language, location, gender and even relationship status. Or if you wish to promote your language apps to French-speaking audiences, you can do so with the help of geo-targeting.
You can find new customers for your business through social media. It also helps in receiving valuable feedback from customers. It gives instant access to negative as well as positive feedback from customers, providing a valuable insight into what the customers liked and what they disliked about your brand. If you have launched a new product and it is introduced in the market, social media platforms such as Facebook and Twitter can help you learn the customers? feedback instantly. It will also help you in learning how your customers use your product and whether or not they are satisfied.
Business organizations cannot ignore the importance of social media marketing in improving market intelligence and getting ahead of competitors. Through social media monitoring, it becomes easy to obtain key information about competitors. This improves your market intelligence, allowing you to make better business decisions. These decisions will help you in staying ahead of your competitors.
There are various benefits of using social media pages for your business; however, make sure you are hiring a reliable agency for this task. It is very easy to find reputed importance of social media marketing that also offers these services along with SEO Services in Pakistan, so you can ask your current agency about it. If not, you can hire social media managers separately for managing this task for you in-house.
?
What's Your Reaction?