UAE: 35 minutes of NYE fireworks to break two world records
UAE: 35 minutes of NYE fireworks to break two world records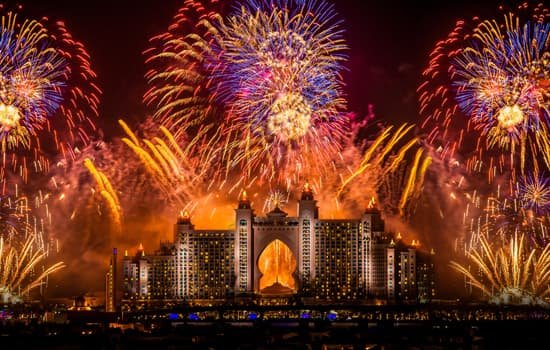 The record-breaking show is part of the ongoing Sheikh Zayed Festival.
A fireworks show in Abu Dhabi is all set to break two Guinness World Records. Lasting an astounding 35 minutes, the New Year?s Eve (NYE) fireworks display will light up the night sky over Al Wathba for more than half an hour.
The record-breaking fireworks show is being hosted as part of the ongoing Sheikh Zayed Festival.
Said to be the world?s first ?Girandola? fireworks show, it is set to be the largest straight line fireworks display.
The festivities will begin at 3pm on December 31.
The three-month cultural festival ? that kicked off on November 20 ? was recently selected as one of the five most important cultural events in the world.
More than 30 countries are taking part in the festival that will be on till February 20, 2021. The festival takes visitors on a tour of cultural wonders from around the world in one destination.
The UAE is no stranger to world records when it comes to NYE fireworks.
Last year, Ras Al Khaimah made history with the New Year?s Eve gala of 2020, which won the Guinness World Record titles for the ?Most Unmanned Aerial Vehicles for Launching Fireworks Simultaneously? and the ?Longest Fireworks Waterfall?.
Original Source: https://www.khaleejtimes.com/news/uae-35-minutes-of-nye-fireworks-to-break-two-world-records
What's Your Reaction?