Dogs Help In Dh47.5 Million Dubai Drugs Bust
Dogs Help In Dh47.5 Million Dubai Drugs Bust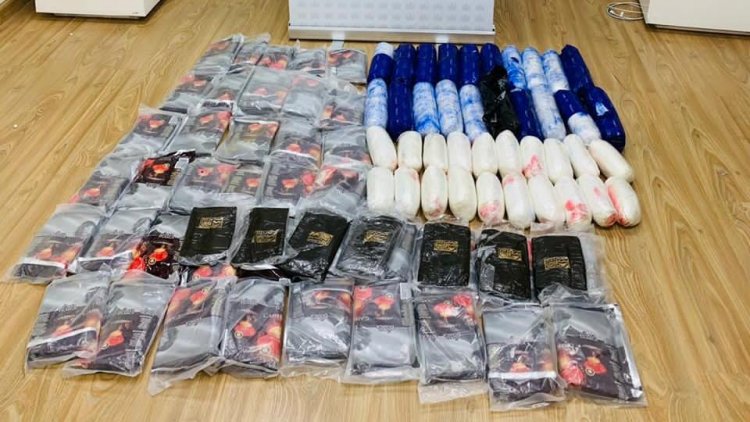 Over 76kg of crystal meth and hashish seized in major Dubai Customs operation.
The Dubai Customs has busted a major drug trafficking operation and seized 76.31kg of narcotics at the Hamriya Port. The illegal shipment worth Dh47.5 million comprised of 30.15kg of crystal meth and 46.16kg of hashish.
The drugs were ?skillfully stashed? inside an inbound container shipment, said Ibrahim Kamali, acting executive director of Customs Inspection Division.
?On analysing intelligence data, our officers got suspicious over an inbound shipment to Hamriya Port that was flagged by the Risk Engine system as being high risk,? he said.
A task force was formed to monitor the shipment.
The container was scanned from the outside and found to have ?abnormal density?. With the help of K9 sniffer dogs, the illegal substances were uncovered.
Original Source: https://www.khaleejtimes.com/news/crime-and-courts/dogs-help-in-dh475-million-dubai-drugs-bust
What's Your Reaction?