After Twitter Embarrassment, Maryam Deletes Video About 'better Israel Ties'
After Twitter Embarrassment, Maryam Deletes Video About 'better Israel Ties'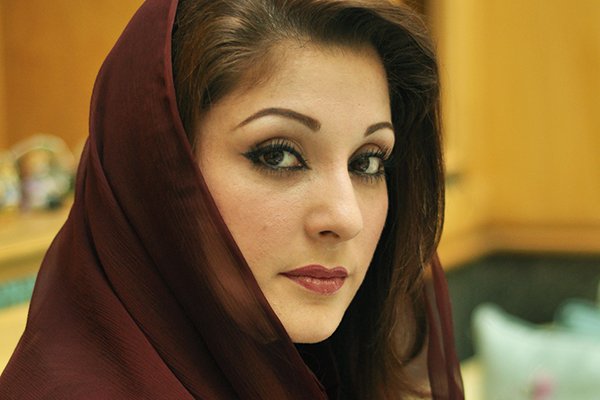 PML-N vice-president?s move to scrap Israeli news outlet?s video claim spreads like wildfire on Pakistani Twitter
Pakistan Muslim League-Nawaz (PML-N) Vice-President Maryam Nawaz is one of the most followed Pakistanis on Twitter with her every move garnering immense fanfare and, not surprisingly, her decision to delete a video of an expert on counter-terrorism claiming that three-time premier Nawaz Sharif had reached out to Tel Aviv to normalise ties has set the social media platform ablaze.
Footage from an Israeli news outlet of Noor Dahri, the head of counter-terrorism think-tank ITCT, claiming that the former prime minister had sent two delegations to Israel to bolster ties between the Arab state was posted by the scion of the Nawaz political dynasty to over five million of her followers from her official handle.
It is believed that her post aimed to highlight claims that an adviser of prime minister visited Tel Aviv in November on his British passport in a slow process of normalise ties.
Maryam was seemingly caught off guard as the footage included a mention of her father having previously offered an olive branch to Israel.
The official Twitter handle of the ruling Pakistan Tehreek-e-Insaf (PTI) shared a screen recording of her deleted tweet.
The party vice-president?s decision to press the delete button on the post set off a Twitter storm as she was mercilessly trolled by users of the micro-blogging site.
Soon after, #???????_??_???_???????? (NawazSharif_Friend_of_Israel) started trending on Twitter.
The tweet with the video comes in the backdrop of rumours circulating that Washington was trying to pressurise Pakistan into recognising Israel. Prime Minister Imran Khan has categorically stated that Pakistan will not recognise Israel until the resolution of the Palestine issue. The UAE and Bahrain have already recognised Israel, with Morocco also normalising relations while Riyadh and Tel Aviv are reportedly engaged in backchannel diplomacy.
Original Source: https://tribune.com.pk/story/2276377/after-twitter-embarrassment-maryam-deletes-video-about-better-israel-ties
What's Your Reaction?