No New Taxes, Fee Hikes In Uae Next Year?
No New Taxes, Fee Hikes In Uae Next Year?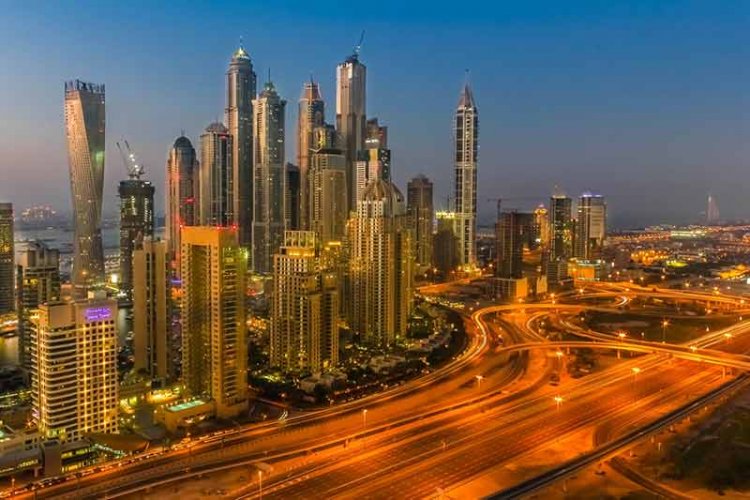 The UAE launched a string of initiatives to boost investor confidence and attract global talents.
After a fruitful 2018, the UAE will be starting the new year with an affirmation that will benefit businesses, individuals and the overall economy.
The UAE government earlier announced that federal government fees will not be increased for a period of three years.
A decision to this effect was taken during a UAE Cabinet meeting and is intended to attract more foreign investments and promote economic and social stability, as well as support the industrial and commercial sectors.
The UAE Ministry of Finance has affirmed that no new fees or additional taxes would be introduced in the coming years.
The Ministry of Finance has also confirmed that the government plans to spend more in 2019 while doubling the amount of loans extended to small and medium enterprises as well as boosting housing support for Emirati citizens.
The UAE, which expects to earn Dh12 billion revenues following the introduction of value-added tax in 2018 and Dh20 billion in 2019, has been repeatedly ruling out the imposition of any new taxes over the next five years.
The Ministry of Finance predicted that the national economy would prosper in 2019 and is poised to perform better than it did in 2018. This year, following the introduction of VAT, the UAE launched a string of initiatives to boost investor confidence and attract global talents.
Recent decisions related to entry visas, residence permits and business visas have received regional and global acclaim, with the Cabinet recently announcing new visa facilitations and granting longer-term residencies for job seekers and non-residents.
The UAE also introduced a new insurance plan aimed at foreign workers and makes it easier for employers to engage in their activities and recruit talents. The Cabinet approved a six-month visa for jobseekers who stayed in the country for a longer period than the validity of their visas and wish to work therein.
The UAE has also approved a system granting a 10-year residence for investors and specialists, and has announced a reduction in the cost of self-employment in certain free zones.
?The UAE is ranked first in the Middle East and North Africa as the best competitive economy, according to the recent 2018 Arab Competitiveness Report. This is a new testament to the UAE?s continued success and prosperity. The excellence of UAE economy in terms of competitiveness is very important, because it is an indication that the government in all its agencies and bodies, and the private sector in all its institutions are operating efficiently,? said UAE Minister of Economy Sultan bin Saeed Al Mansouri.
Dr Azad Moopen, founder chairman and managing director of Aster DM Healthcare, said the new incentives announced by the Federal Government like the 10-year visa for investors and professionals, as well as 100 per cent ownership in business will go a long way in attracting capital to the UAE.
?Apart from people like us who are already here, large number of investors from various countries will definitely make UAE a destination for investment,? he added. The Central Bank of the UAE has projected a year-on-year real GDP growth of 4.4 per cent in the fourth quarter 2018 supported by a 6.7 per cent growth in the oil sector.
Growth projections for 2019 show that economic activity will improve due to expected higher oil prices, more oil production, and the effects of the announced fiscal stimulus packages, underpinned by the strong fundamentals. Real GDP is expected to grow by 4.2 per cent in 2019 as oil and non-oil sectors are projected to grow by 5.2 per cent and 3.7 per cent, respectively.
The Ministry of Economy said the UAE is expected to witness a new breakthrough under the qualitative initiatives and unprecedented economic stimulus package approved recently by the Federal Government and local governments, particularly the governments of Dubai and Abu Dhabi.
What's Your Reaction?