Man Flies First Class While Wife Sits In Economy On Honeymoon
Man Flies First Class While Wife Sits In Economy On Honeymoon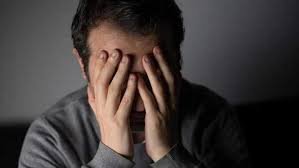 The man shared his story in an advice column.
Honeymoon is a special journey that couples take to celebrate quality time together after marriage. But this husband apparently couldn?t resist choosing luxury over togetherness!
A man ditched his wife on the honeymoon flight so he could enjoy the luxury of first class, Mirror has reported. The couple was returning after their honeymoon trip to Vietnam, and the husband was offered an upgrade to first class while his wife was not ? because she reportedly travels less for work than the man does. This left the woman by herself in the economy class for 8-long hours.
The man shared his story in an advice column in The Telegraph.
He wrote: ?We asked the attendant at the gate if we could both be upgraded but she said they only had one free spot as the flight was so busy.?
They discussed all the options and then it was decided that the husband would take the upgrade, the report said. According to the man, his wife didn?t seem to mind the decision at the time, but she keeps bringing it up since they have returned from the honeymoon trip.
Dubbing the entire episode as ?silly?, he sought advice on whether he should buy her an expensive gift to ?placate her?. ?Ironically it would end up costing more than the flight upgrade itself, which was free,? he added.
The man has invited scathing comments from appalled Twitter users for accepting the upgrade. Some women have even vented their ire against the man by saying they would have ?dumped him? if they were the wife.
An user wrote: ?My husband was offered an upgrade on our honeymoon without me. He didn?t take it, so we?re still married.?
Another quipped: ?Husband of the year! You dumped her on your honeymoon on a eight hour trip to enjoy first class. Boy you are really in love!?
A person took a swipe at him saying: ?What a wonderful beginning to a marriage.
?I promise to be true to you in good times and in bad, in sickness and in health. I will love you and honour you all the days of my life unless I was offered a first class ticket or an offer too good to turn down??
What's Your Reaction?